From September 7 till October 6 Toos van Holstein shows her newest art works and developments in Gallery Peter Leen XL in the old town of Breukelen in the Netherlands. By the way, this town gave its name to Brooklyn in New York.
The exhibition means to give an overview of all the skills Toos has developed during her rich artistic career. Not only her famous oil paintings are shown besides stone lithographs and statues in aluminium and resin, but also her works on alu-dibond.
These works, signed under the name TOOS, are a fascinating combination of digital printed photos and oil painting. Her unique technique gives these art works also a unique character.
04.09.2013.
In the attractive sailing and tourist village Grou in the province Friesland you'll find Werpsterhoeke, the renowned retailer for luxury outdoor living. This year till November the best brands for garden and terrace furniture are combined with the outdoor art by
TOOS
.
TOOS
-art to give garden and terrace just that artistic touch to make it special.
Werpsterhoeke De Seize 2, Grou, the Netherlands
open Wednesday-Friday 10-17.30 h, Saturday 10-17 h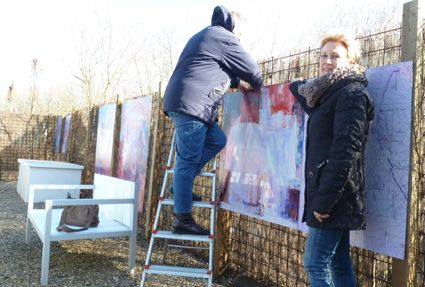 22.03.2012.
In the old town of Middelburg in the province of Sealand the Art and Culture Walk on every first Sunday of a month (with exception of January) from 1-5 pm is a well known art event. One of the more than 40 participants is TOOS. You'll find her atelier in a warehouse out of 1738 at the Korendijk 56. And don't forget that Middelburg lies on the isle of Walcheren, the isle where the family of the Roosevelt's came from. Take your chance to feel the ambiance of 17th century Holland and see the inside of its old houses during this monthly art event.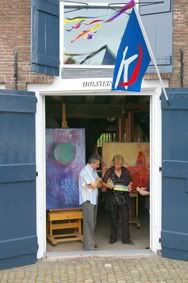 14.11.2011.
nederlands
| english